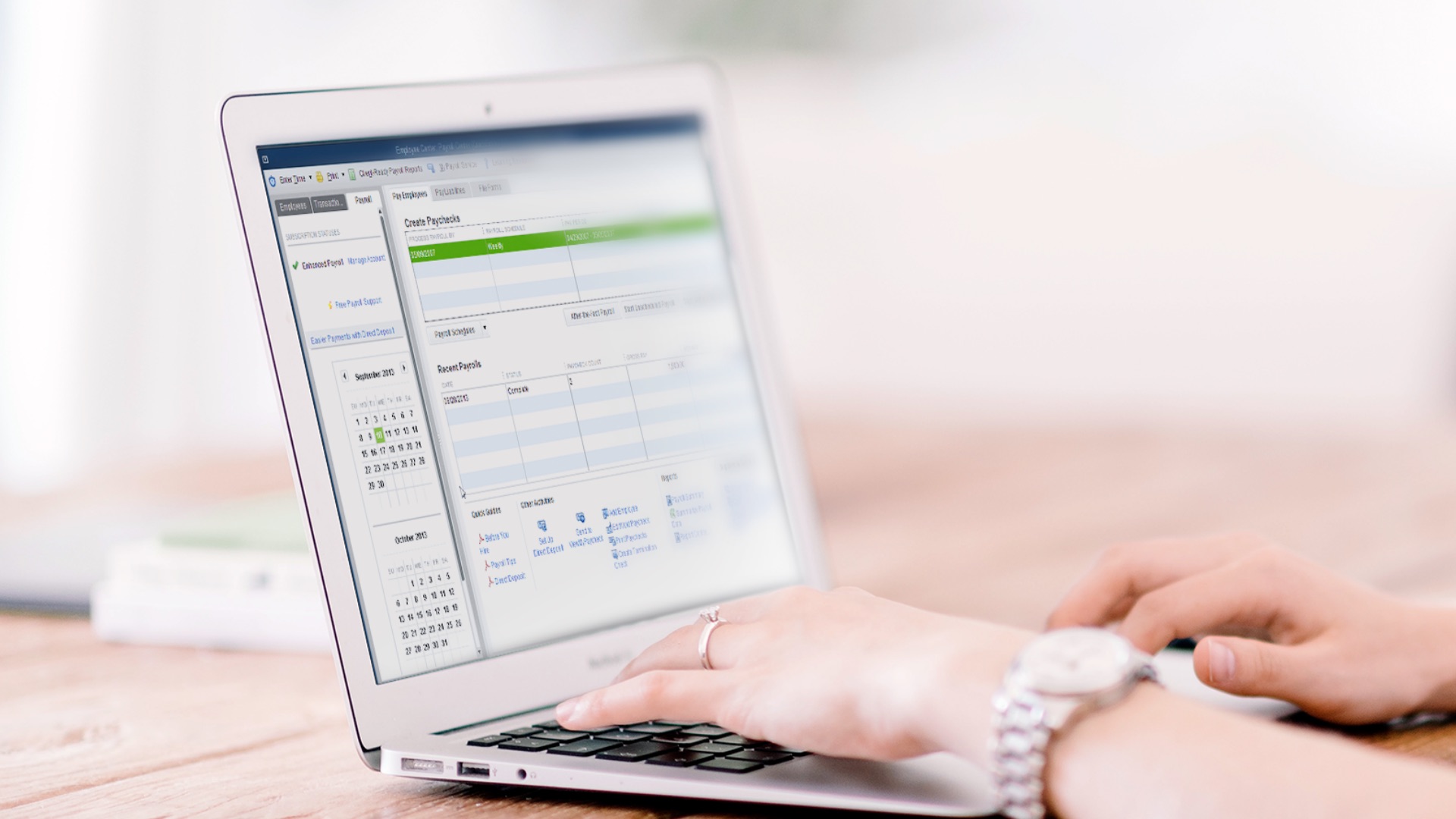 Opening a business is exciting and a lot of time, energy and money will go into making the right impression from the day you open your doors.
This will include things like branding, signage, office space, possibly vehicles which are expertly branded, smart staff uniforms and an advertising campaign. When this is all in place and you're ready for day one, the overall picture looks professional and you'll be on top of the world with pride.
The reality, however, for many small business owners is that this euphoria is short lived when they discover the outward shine of their new business isn't translating into profit, and bit by bit they have to cut down to keep the doors open.
Very often it is a lack of financial control which leads to this scenario.
You can overcome the day-to-day challenges of the financial health of your company with small business accounting software.
At QuickBooks, we understand that crunching the numbers isn't everyone's strong point and this is one of the reasons it gets put off or is seen as one of those tasks you love to hate.
There is no one-size-fits-all accounting software. You must find the right fit of small business accounting software for YOUR company. The choice you make can either mean long-term success or be money down the drain.
So, if it's not one-size-fits-all accounting software how do I know what to look for?
This is what you need to demand out of your small business accounting software solution:
Usability: It is crucial to have a solution that is easy to use, even if your business also has an accountant. Make sure your small business accounting software has a straightforward interface which all users can easily come to grips with to keep your books error-free. Being able to do your accounts with ease and simplicity will free you up to devote time to other important aspects, like growing your business.
Growth features: You want to grow and expand, right? Your small business accounting software must be able to grow with you. Look for a solution that can accommodate increased stock management, multi-currency trading, VAT management and multiple users, for example. Whatever your immediate or future needs, make sure the accounting solution you choose has the features to keep up.
Tax help: You can't bury your head in the sand when it comes to taxes and your accounting solution shouldn't either. The more detail you can provide the taxman the better, so make sure your small business accounting software solution creates a clear picture of your finances and allows for easy auditing of your business for tax purposes.
These are the minimum requirements you need from quality small business accounting software.
QuickBooks has been a market leader for years because our small business accounting software is easy to learn, easy to use and affordable.
Putting the right "bean counter" in place is imperative to the success of your business.